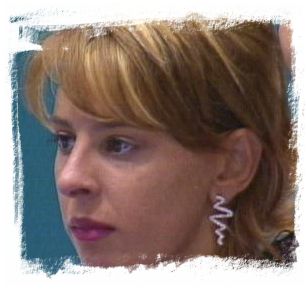 We already knew that former Italian ice dancer Barbara Fusar Poli, European and World Champion and Olympic bronze in Salt Lake City with partner Maurizio Margaglio, is one of the best dance coaches.
And it seems that also t
he great coach Igor Shpilband knows it. Indeed, he
wants Barbara Fusar Poli in Novi, Michigan, to prepare the new season with her.
"It has been a sudden and unexpected offer", Barbara said. "I contacted him for my junior pair Moscheni/Lukacs to be coached in August, and
he asked me to leave
with them
for the USA to help him coaching all his athletes
. It is a great honour for me. Coaching alongside him is going to be a unique experience, and his respect makes me very happy. It is important to be awarded at an international level for my job."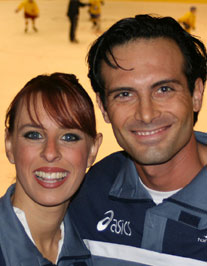 Maurizio Margaglio is working in Finland, Massimo Scali is part of the Camerlengo/Mrylova team. And now the Italian figure skating could lose another athlete and coach.
But it seems that Barbara won't leave Italy: "
I could not go away from Agorà
(the rink in Milan where she coaches). President Guarnieri, the people who work in that Arena, they are my family. I am deeply attached to them, and I appreciate the work that they are doing to organize in the best possible way the Italian National Championships and the
Junior World Championships
, that will be a great event for the Italian Figure Skating. The Junior World Championships Organizing Committee, guided by Pompeo Guarnieri and Diego Cattani, has been working hard, and I want to stay alongside them.
Moreover, since this season an ex-Scala ballet dancer, Corrado Giordani, is going to work with us. He is a member that was missing in our team. I am flattered by Shpilband's offer, but I am not going to leave Italy. Anyway I can confirm that Igor and I will continue our collaboration in the future."