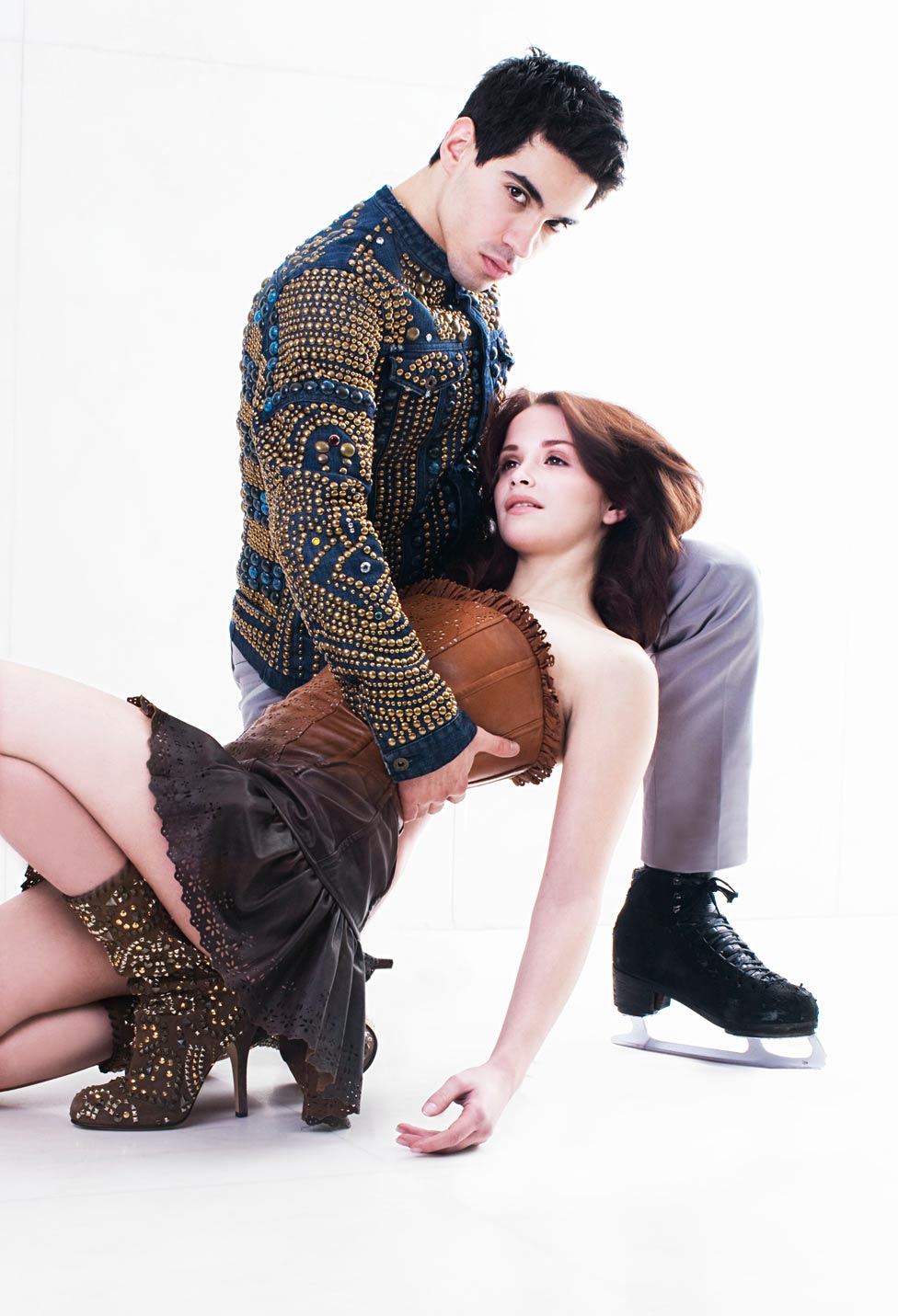 Anna Capellini and Luca Lanotte for Vanity Fair
And we go on talking about Shpilband and the big off season drama. But first we may need a little recap.
Act I
: Zoueva and Shpilband's conflicts led to the latter
being fired
from the Arctic Club of Canton.
Act II
: U.S. Figure Skating
announced
that Davis and White along with the Shibutanis intended to continue training under Zoueva.
Act III
: Skate Canada
confirmed
that Tessa Virtue and Scott Moir will continue to be coached by Marina Zoueva at the Arctic Club of Canton.
Act IV
: Igor
Shpilband moved to Novi
Ice Arena, followed by Chock and Bates and Lithuanian ice dancers Tobias and Stagniunas.
And now we came to
Act V
.
Anna Capellini and Luca Lanotte for Vanity Fair
Anna Cappellini and Luca Lanotte, the reigning Italian ice dancing champions, started training with Shpilband in Novi
.
"Our original decision, when we talked to Marina and Igor at worlds, was to go to Canton and train with the whole crew," Anna said to icenetwork.com. "It came kind of sudden, the news of their breakup -- it was really unexpected for us. With the separation [from Zoueva], we thought that Igor was the person that could help us the most."
But Paola Mezzadri is still their primary coach, in Milan
. "She's a very artistic coach," Cappellini said. "What we really needed to improve were our elements, our skating, our training methods -- it was a natural idea to go to Igor."
"In the last two or three years, we've started more than one cooperation [with coaches, ie Muriel Boucher-Zazoui and Romain Hagenauer, and Nikoli Morozov] that didn't pan out as well as we've hoped," Cappellini added. "Our base is in Milan, but we're planning to come [to Michigan] often during the season, before the Grand Prix, for sure, before worlds, for sure. Some parts of the training will be done here and some in Italy."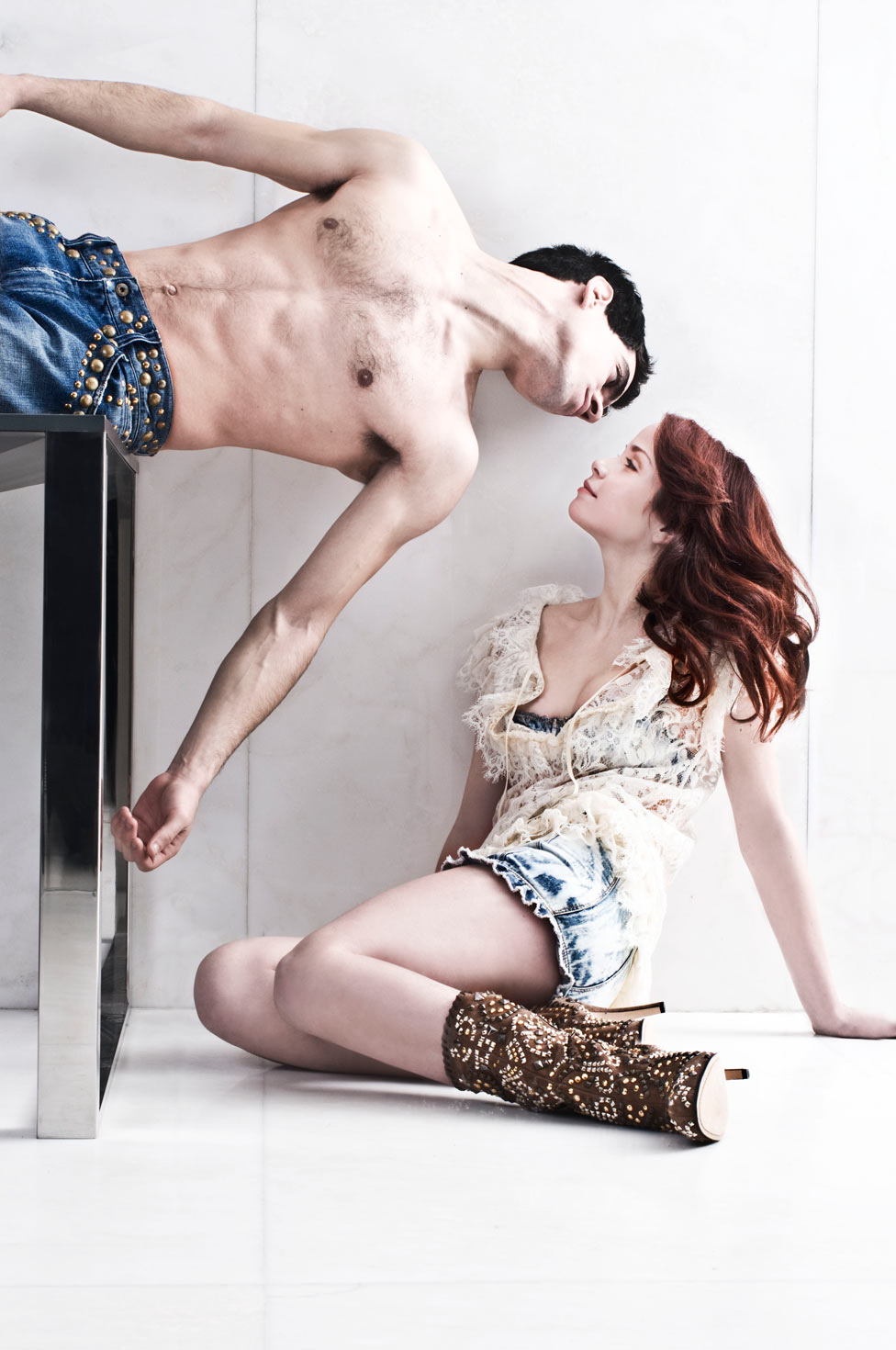 Anna Capellini and Luca Lanotte for Vanity Fair
Cappellini and Lanotte's music choice for next season short dance is from Seven Brides for Seven Brothers
. "We wanted to do something that wasn't classical, but something with a story that we could relate to. The polka is very lively and very funny. We connected right away with that music. You have to get ready for a whole year of jumping, smiling, jumping, smiling," Anna said.
Their music choice for the free dance is Carmen
. "It will be our personal take on the story of Carmen. Carmen has been done in the past for sure, but we feel like we have a deep connection to these characters. We want to do something original and do our own interpretation."
Good luck Anna and Luca!