As I've pointed out in my last post, I´m a little worried about Zhenya´s health. If he´s not able to deliver his jumps well it means that something is very wrong. By the end of his
program
in yesterday qualification he looked exhausted.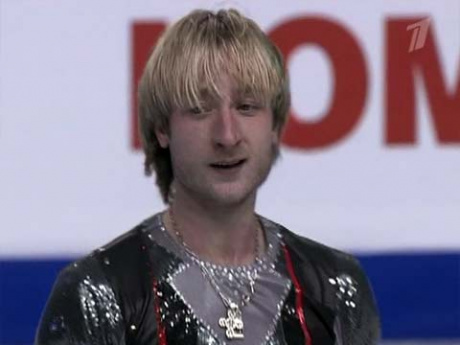 And, in fact, he said he might miss the world championships later this year because of injury problems. Plushenko added that he suffered a back injury on his arrival in Sheffield in addition to an ongoing knee injury.
"It's very hard to compete when you don't feel yourself completely healthy. That's why I want to undergo knee surgery once again as soon as possible. And nobody can say how much time I will need to recover completely after the operation," he said. That's what makes me worry. I can't help it.
"I decided to compete only at one of this year's major events," he added. "And I hope I will be able to perform at the European championships here with dignity." I don't doubt it in the least: like I've already said, he's back, and I really admire his strength of will and determination. This makes his performace dignified, regardless of the final rankings.