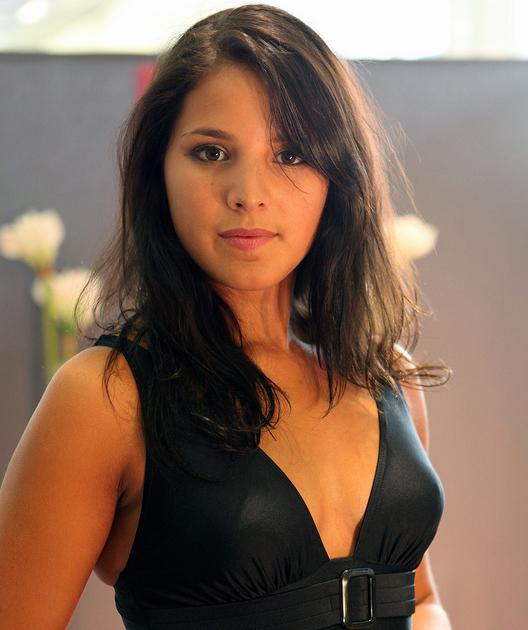 I really don't like gossip, but the thing seems pretty official, so lets say it: Brian Joubert has a girlfriend.
Her name is Manika Auxire, 22 years old, and she's a Miss. She represented Poitou-Charentes in Miss France 2012 election (N/A: won by Miss Alsace). Unfortunately she didn't make the final.
Maybe it's better this way, since the former Miss France was also the former girlfriend of the french skater, but it didn't end well between them.
Here what Charente Libre has to say:
Une pointe de pudeur pour ne pas dire trop fort ce que tout le monde sait depuis des mois, mais que le comité Miss France lui demande de chuchoter: elle est la petite amie de Brian Joubert, le patineur français le plus titré. Ils se sont connus il y a des années à Poitiers où Manika poursuit des études et où sa petite soeur, Fanny, est un espoir... du patinage et partage souvent la glace avec Brian Joubert. Le couple ne s'affiche pas, mais le champion sera à Brest pour la soutenir : «Je ne vais pas mentir sur le fait qu'on est ensemble, mais je ne préfère pas en dire plus.»
Modest, she doesn't want to say aloud what everybody has known for month and what Miss France committee asks her to whispear: she's Brian Joubert's girlfriend, the french skater who won more championships. They met a long time ago in Poitiers where Manika study and her younger sister, Fanny, is a promising figure skater and shares the ice with Brian Joubert. The couple doesn't appear in public, but the champion will be in Brest to support her: "I wont lie on the fact that we're together, but I'd rather not telling more." [Translation mine]
Well, what can I say? Best wishes to both of them!!
You can read the article
here
.